---
In light of recent exposure to the Target hack of 2013 being attributed to weak passwords, we wanted to provide some simple ways to have ultra complex passwords!
It is a common misconception that adding characters or syllables makes passwords ultra complex, that myth is debunked in this blog. So how do we create a password that is easy to remember, but very difficult to crack? Let's show you!
---
Instead of writing this all out, let's use a video and picture to keep you engaged and on track.
Here is a quick video with a grapic referenced below that explains that you can have an easy to remember password and great security.
In the video, the image below is referenced and it serves as a great breakdown of the difficulty to crack a password that is easy to remember.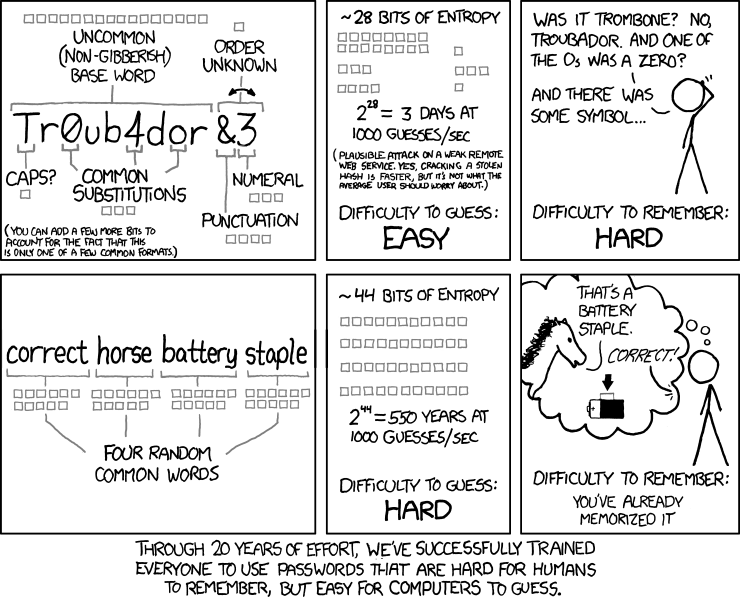 ---

CONCLUSION:
A super complex password can be easy to put together and keep you more secure than a shorter password with multipe characters that are difficult to remember.
Your comments are welcome below on the matter, if you are interested in learning more about how your organization can improve security and get on the path to thriving its easy, just reach out to us for a business assessment and you will be on your way!
---